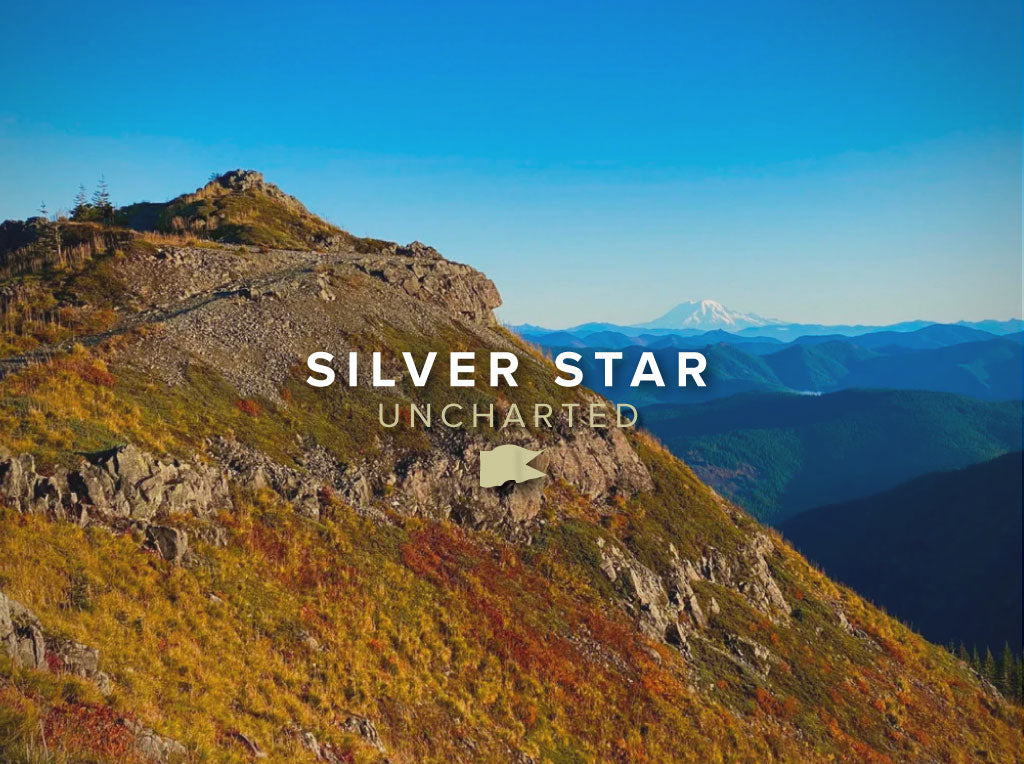 Uncharted is a new challenge series from Territory Run Co for the Greater Portland area that aims to get you out exploring new areas with pre-planned routes. While each area we highlight may not be new to you, we hope it inspires you to explore some lesser known areas.
HOW IT WORKS
1. Complete one of the listed routes below.
2. Log your run here. Once reviewed, you will receive an email with a merit badge. If you complete between the dates of October 12th - Dec 1st, this badge of completion awards you $10 in store credit for any Territory products. 
3. For each challenge we will also offer a grand prize package. To be entered to win, complete the route between above dates, log it here, and tag us in a photo from your run on instagram.
4. To increase chances of winning grand prize you can also log that you visited post run locations listed below.
We will have Uncharted routes throughout the year and you will be able to collect merit badges from each. 
You can join the Uncharted Strava Group here.
SILVER STAR BACKGROUND
Topping out at just over 4300 ft, Silver Star mountain is a striking geological feature in SW Washington. A landscape seemingly more fit for the mountain ranges much further north in the North Cascades. The treeless ridge lines and steep cliffs make for a truly alpine feeling experience.
In 1902, the entire area was severely burned during a fire known as the Yacolt Burn. Over 239,000 acres burned and several smaller fires occurred in the ensuing decades. In 1952, a fire lookout was installed on the summit of Silver Star Mountain, but it was removed in 1969.
The area can hold snow very late into spring, but it offers stunning wildflowers in late June. I generally consider the area to be reliably accessible by summer solstice.
With sweeping mountain views of 5 cascade volcanos, diversity of trails, and just an hour from Portland, this area really has it all. So it was an easy choice to make this the first stop in our Uncharted series. All three routes start from the Grouse Vista Trailhead. Make sure to grab a Discover Pass for parking here. We've included a few post-run food and drink spots to enjoy after your adventure at the bottom of the route descriptions.  
THE ROUTES 
---
Starting from the Grouse Vista Trailhead, you will begin with a steep climb up a rocky road bed towards the summit of Silver Star Mountain. From the Grouse Vista trail there are a couple of trails to your right. The first is an alternate way that takes you along the other side of Pyramid Rock. While a beautiful trail, it tends to be a little overgrown.
This trail meets back up with Grouse Vista less than a mile later. It is at this junction that it becomes the Silver Star Trail. You will continue your climb from here for another half mile until the next junction.
The next trail to your right is the Indian Pits Trail. This is a one mile trail that takes you to three to five foot deep pits created in the talus. It is believed these structures were made by indigenous peoples of the area. The trail is surrounded by fields of huckleberry that turn a deep red color in autumn. If you have the time, it is worth the visit, but expect to add about two miles to your day's total distance.
From here, continue upwards, staying right on the Silver Star Summit Trail. The trail will come to a "T" at the ridge of the summit. Take a left here for the true summit. Here there is a rock outcropping with the remains of an old fire lookout.
You will continue back the way you came until just past the Indian Pits Trail junction. Here you will take a right and be immediately met with another junction. Both trails take you to Sturgeon Rock. I have you staying right here, as in my experience, this trail has had less downed trees. There is also an occasional spring here, but I wouldn't depend on it.
In another tenth of a mile, the trail comes to a "T" and you will go left to continue onto the Sturgeon Rock Trail. Sturgeon Rock will be on your right and is a fairly easy scramble. I like to add this on when I have the time. The route up to the summit is steepest the sooner you try and get to it. The further down the trail you go, the easier it is to gain the ridge line, but the more backtracking you will have to do to the main summit.
Continue descending the Sturgeon Rock Trail until it intersects the Tarbell Trail and head left. The Tarbell trail is a nice, forested trail that connects much of this trail system. You will pass Rock Creek Falls and continue on the Tarbell all the way back to your car.
---
Our 14 mile route option has you starting the same as the short route, including the optional variations mentioned above. The main difference is that once you've hit the summit of Silver Star, you are going to take your second right to get onto Ed's Trail.  
Ed's trail may just be the most iconic section of the Silver Star network. It's crown jewel is the rock arch, but in general, views abound on this trail. It has a truly alpine feel despite being relatively low in elevation and isolated from nearby volcanoes. 
You will take this trail to where it begins descending and take a sharp left, switching back on the other side of the ridge from which you came. There's a lot of little intersections here, so I'd recommend checking the accompanying .GPX file. Take a right and begin descending down the Chinook trail. The Chinook Trail weaves back and forth along an old Jeep road. You could shave off a little distance here by stay on the road for a bit.
The Chinook Trail eventually spits you out onto a logging road that very quickly connects you to the Tarbell Trail. You are going to take the Tarbell Trail from here back to the trail head.  
---
Once again this route starts the same as the Short and Medium options. You will climb and tag the summit of Silver Star to kick off your adventure, but this isn't where the climbing ends for the day.
As you descend you will take an immediate right to head onto the Bluff Mountain Trail. This is a gorgeous ridge line that you no doubt had admired from the summit of Silver Star. It's flanked with fields of huckleberry and bear grass.
You will continue on this ridge line until the trail eventually becomes an old gravel road. Follow the .GPX track here to make sure you don't miss your turn. It's a sharp left onto another, more forested, road bed. This is taking you down to Copper Creek. Which, unfortunately, you will likely have to ford. It's an easy crossing, but plan on getting your feet wet.
The whole reason for taking you out to this much more secluded part of the network is to first give you a reason to experience the Bluff Mountain Trail, but second, to put you through the rewarding and tortuous climb that is the Starway Trail. The Starway trail is my favorite trail in the whole network. It's stupidly steep. It appears to be an old road bed, but there's no way anything was going to make it up that grade. My best assumption is that it was a way to lower timber from the logging that used to take place on this hillside. 
Eventually the Starway Trail begins to relent as you come across some more newly constructed switch backs. The forest here is quite beautiful and is a stark contrast to the sweeping vistas you've had during much of the route.  
At this point, you're back at the junction with Ed's Trail, Sturgeon Rock Trail and the Silver Star Summit Trail. After that Starway debacle, you may have had enough. If so, you can cruise down the Sturgeon Rock trail back to the Tarbell Trail to shave off a few miles. However, I fully believe it is worth it to tack on Ed's Trail to make this a truly iconic day. 
This add-on of Ed's Trail is technically a loop and can be completed in either direction. The .GPX file has you taking Ed's Trail back and then looping back on the Silver Star Trail #180 which is an old road bed. Doing the reverse might actually give you better views, but I will let you decide your preference.
After completing this Ed's Trail loop, you will take the Sturgeon Rock Trail back down to the Tarbell Trail and hang a left to return to your car.
Post Run
No adventure is complete without some celebratory food and drink. We've included a few of our favorite spots in the area to check out post-run.